*Select your shipping country first to see available options. Limit 12kg per order.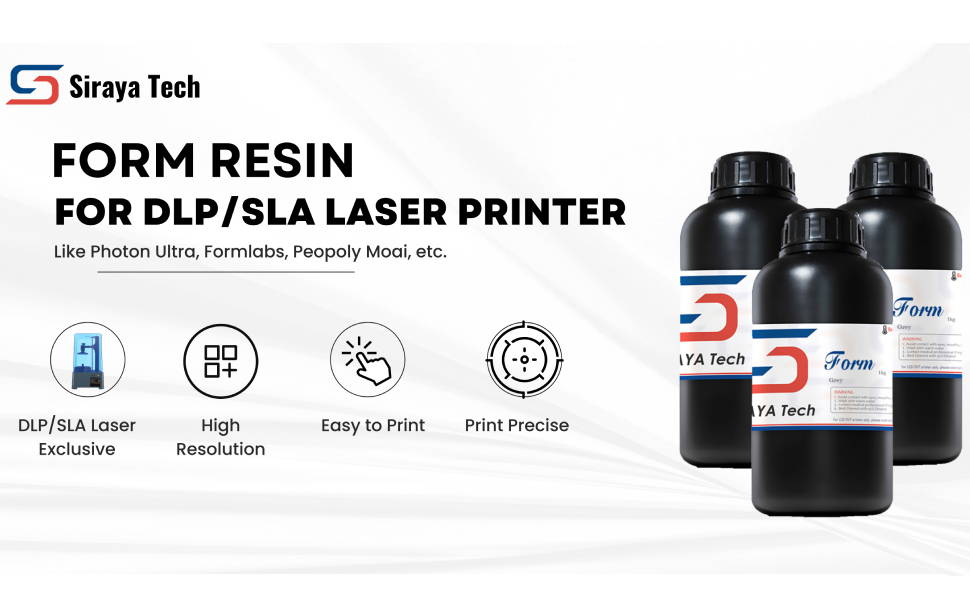 * Introduction Special at 39.99 for a limited time and the prices are in USD.
Due to higher polymer content for its outstanding mechanical properties, the ideal printing condition for Form is over 25C.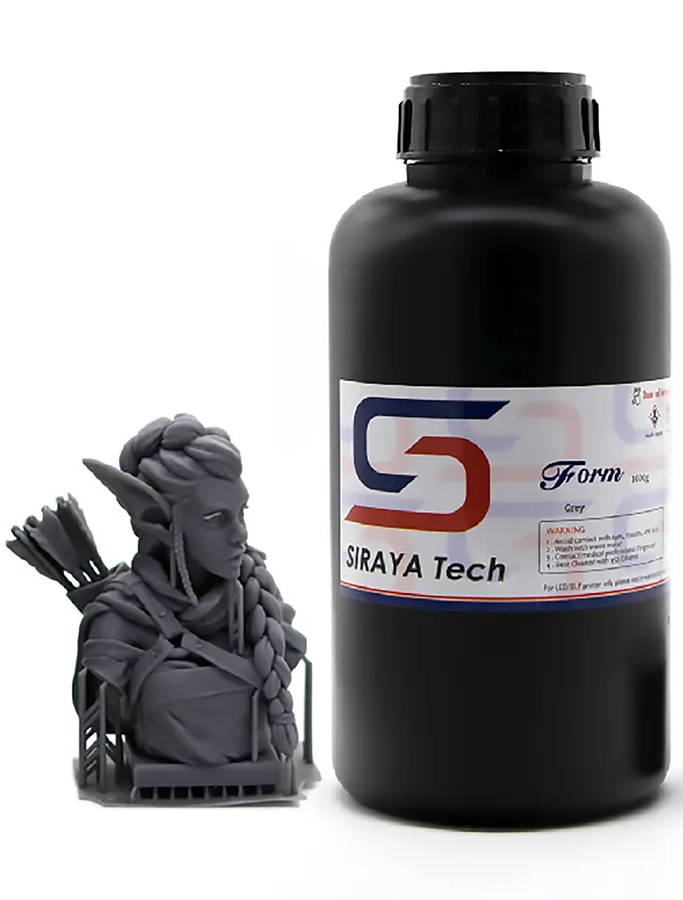 Due to its high polymer formulation, Form is accurate with great precision.
Are you tired of using overpriced OEM resin or difficult to use 3rd party resin on your Formlabs printers?
Siraya Tech Form Resin is here to change all that.
Form is an affordable general model resin for laser resin printers like , Formlabs and Peopoly Moai.
It is formulated to work with both PDMS and FEP vat commonly found on laser printers.
The Form offers great resolution and surface finish while it is easy to print using the suggested setting.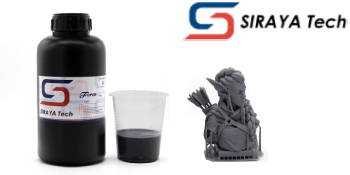 Easy to print

High Resolution

Great Surface Finish

Easy to Clean and Post-process

VOC free with no harmful substance
On Formlabs printers, please select Grey V3 / V4 for Form - Grey.

On Peopoly Moai, please set laser power to 58.

High Resolution and Surface Finish
Siraya Tech Form DLP 3d printer resin has that dark grey colors that model makers love, and we have already seen some great prints.
And it is also the only Siraya Tech resin that has pigments. The printed model has a high resolution and smooth surface, which makes your model look more accurate.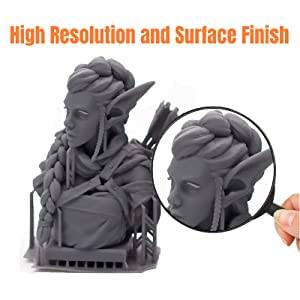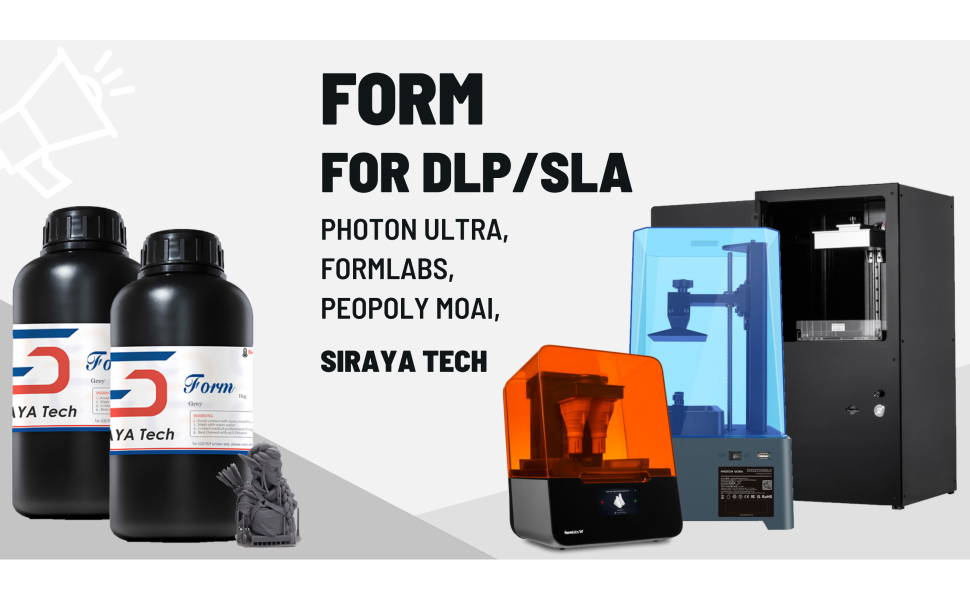 * This resin is designed for laser printers. Please do not purchase if you have LCD, MSLA or low power DLP printer. (Anything with a panel would not work well)
Before Printing:
To get the best results out of Form, SHAKE HARD.

And if you just received Form, before opening it up for the first time, turn it upside down for a minute (submerged in warm water is even better) and then shake for another minute or two to make sure you get a great mix.

It would also ensure print consistency if user can get the initial resin temperature above 25 and keep the environmental temperature above 20 C.

It is a good practice to mix resin and expose the bottom of the vat to air before printing. This replenish oxygen in the vat and helps reduce peel force.

Form especially benefit from mixing because it has pigments and may settle over time.
Post Curing:
Form reached its optimal strength when the printed part is post-cured with UV after cleaning. Use 395-405nm UV light and cure for about 15 minutes.

Make sure resin is completely cleaned off and there is no alcohol left (it needs to be dry) on the print before curing.

Curing by submerging objects in water will significantly increase curing efficiency.
Please read the user guide on "Product guides and documents" on the details page for set details and detailed post-processing instructions.
Note: Please select the location before adding to the shopping cart, please refresh the page before checkout.