*Select your shipping country first to see available options. Limit 12kg per order.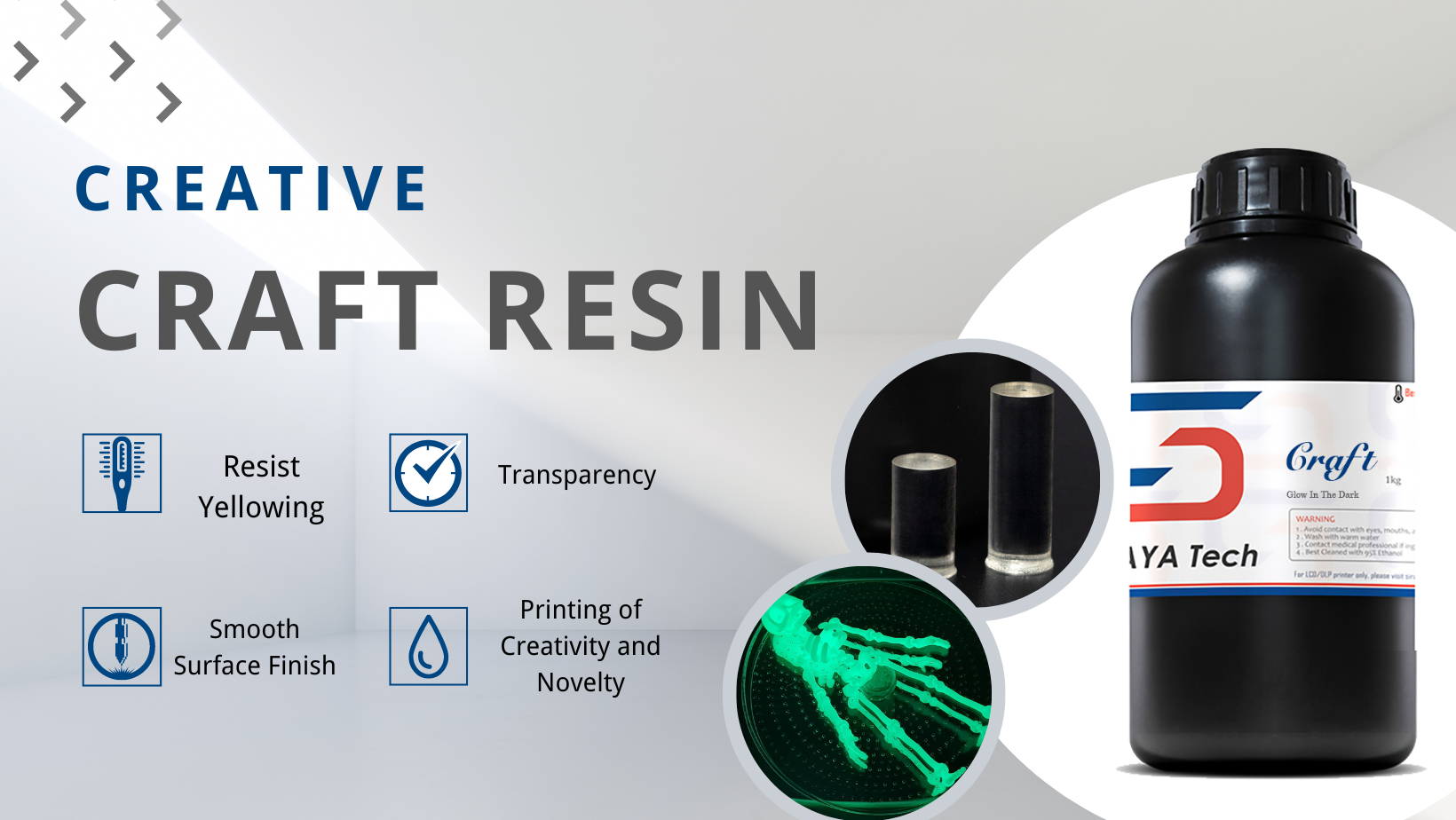 *Price are in USD
Resist Yellowing - Siraya Tech Craft Ultra Clear is designed for projects that require high clarity, non-yellowing prints. It has a very strong resistance to yellow while still easy enough to print and process. It is still important not to over cure in the post-curing to avoid yellow and for clarity, it is important to apply a clear coating. Contact for processing tips.
Transparency - Prints made with Craft Clear can have pleasing aesthetic clarity when the model is cleaned, cured, and coated according to user instructions on the support page. The use of coating is needed to retorn the transparency of the model as it is with any clear resin. For Transparency and Resist Yellowing, please read the user guide on 'Product guides and documents ' on the details page for detailed post-processing instructions to make your printing easier and more perfect.
Smooth Surface Finish
Siraya Tech Craft High Clear 3D printer resin is high transparency, and the printed model has a high resolution and smooth surface. This makes your models look great while reducing the time needed in postprocessing.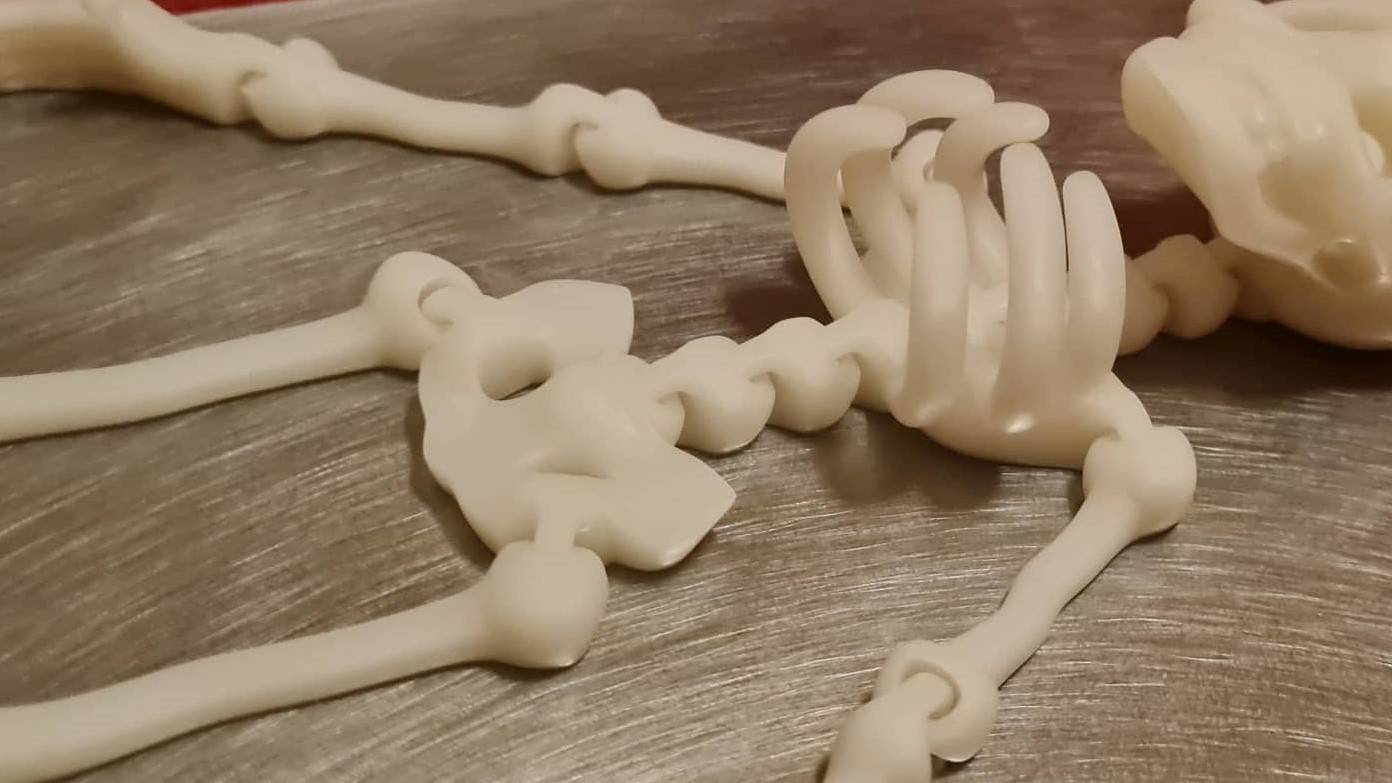 Glow-in-the-Dark Effect
Siraya Tech Glow in The Dark Resin is a resin series with unique visual and material characteristics, which is very suitable for applications that require printed matter to glow in the dark. This 3D printing resin can be charged under any light, the length of time it emits light depends on the intensity of the light source and the duration of charging, and it can maintain the luminous effect for up to 4 hours.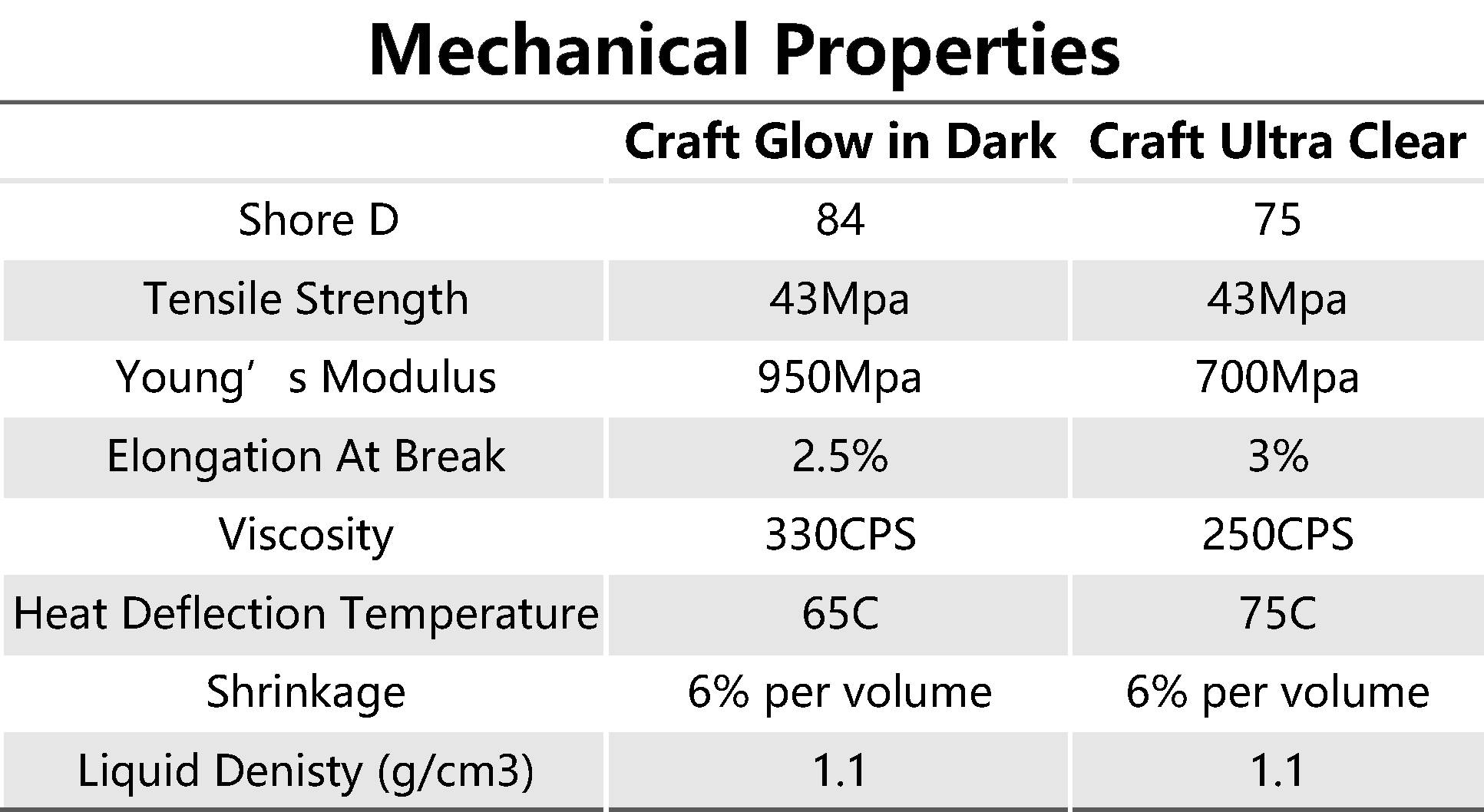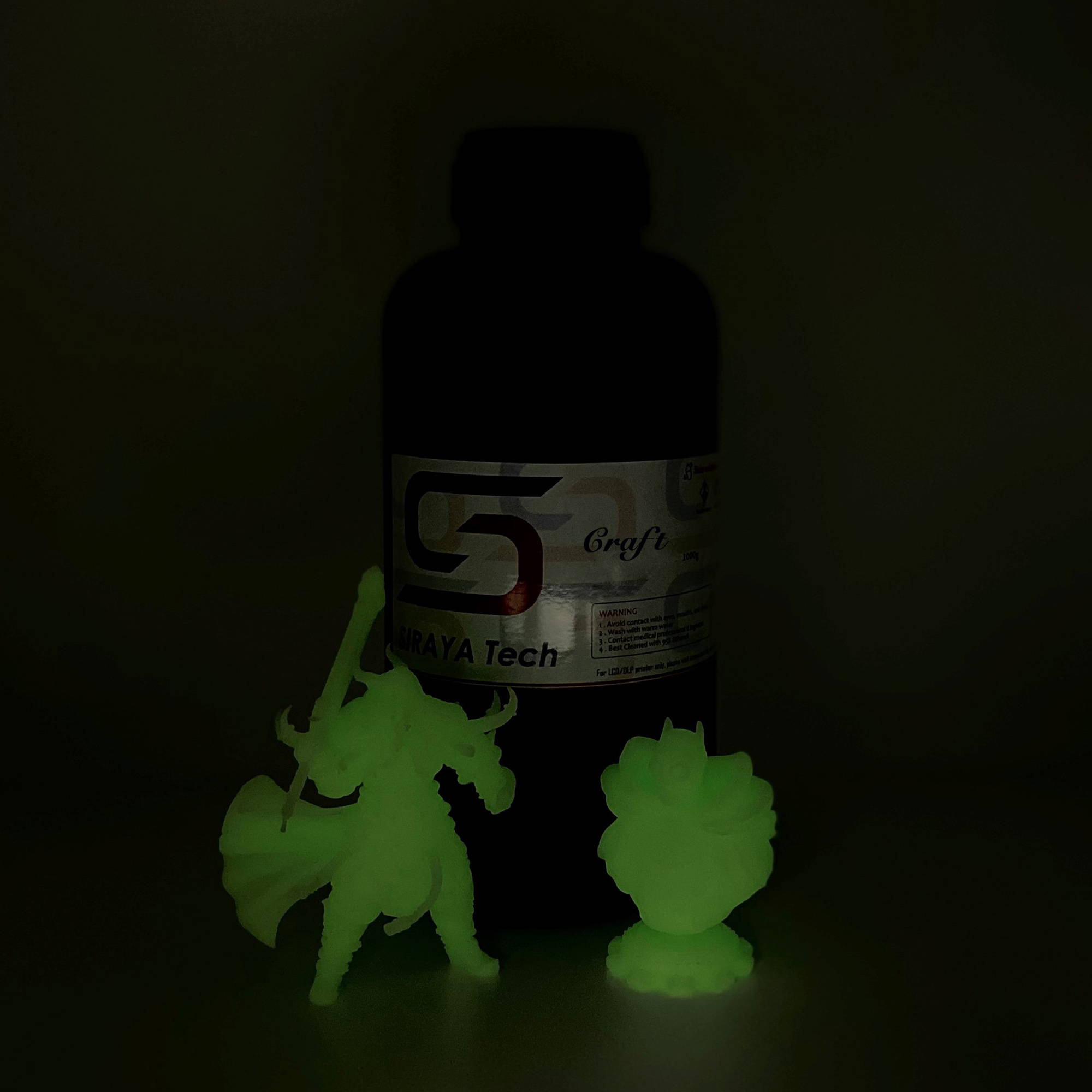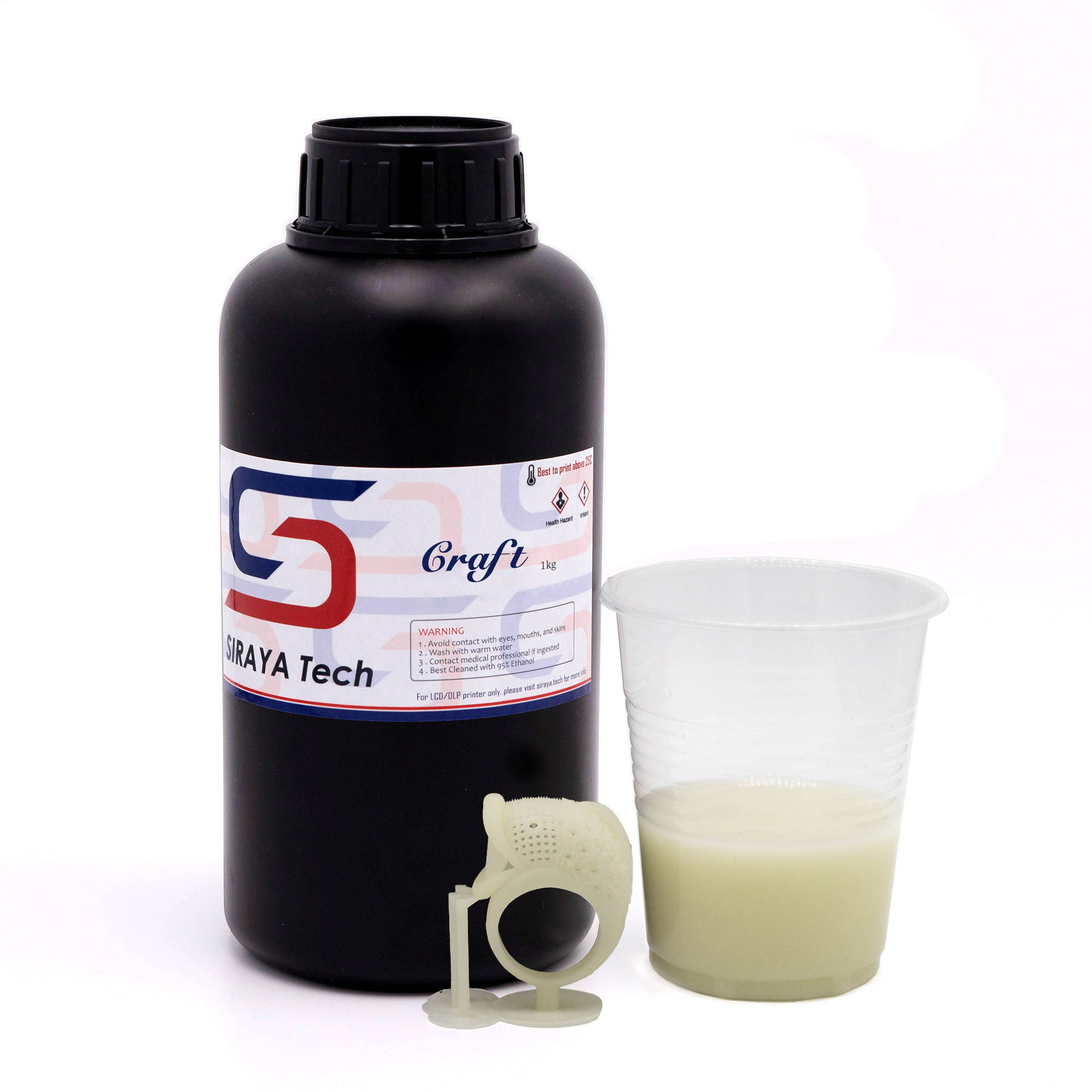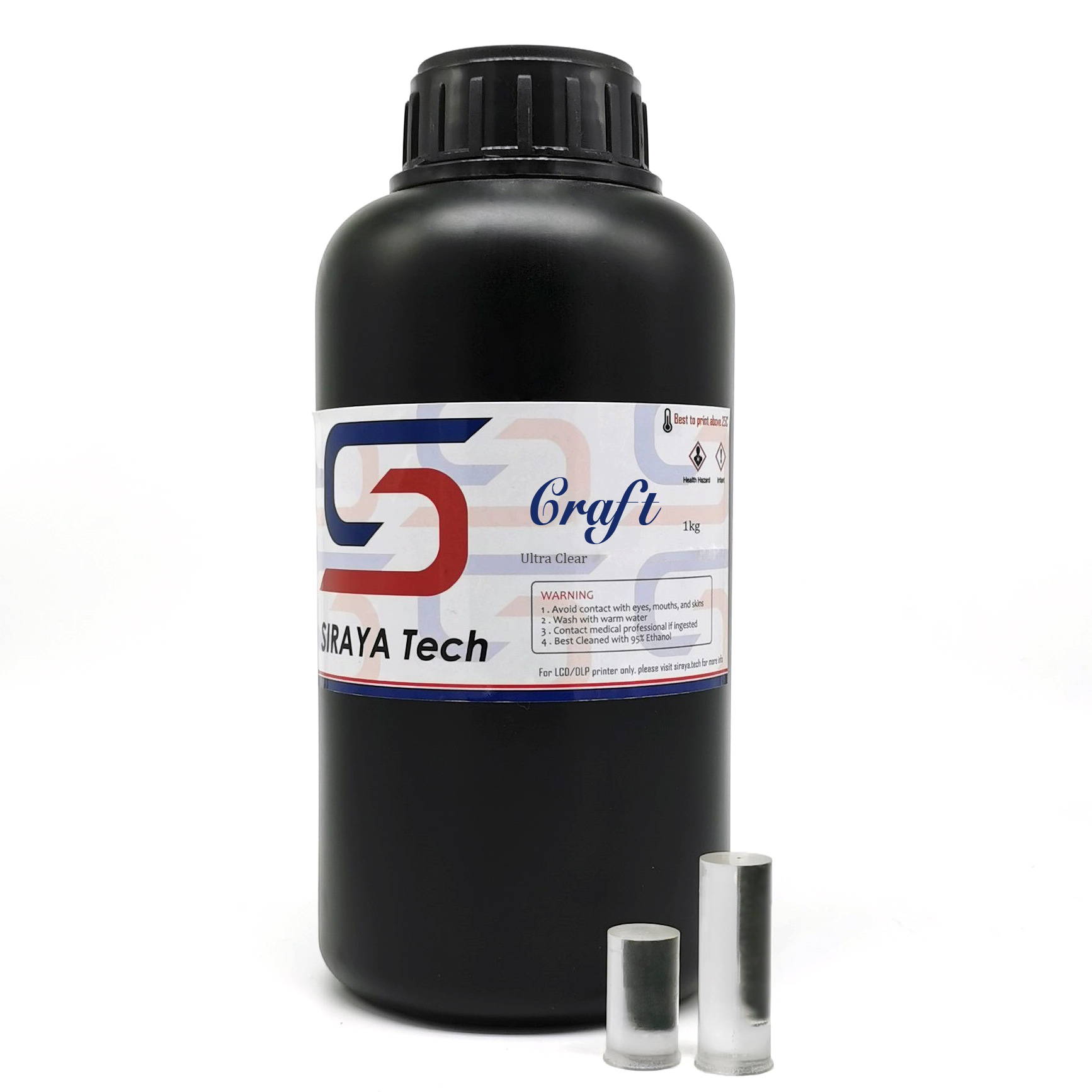 Note: Please select the location before adding to the shopping cart, please refresh the page before checkout.