Description
Blu is a tough engineering resin that has excellent mechanical properties.

High hardness and robustness make it suitable for various parts and tool making.

It is also bio-compatible as certified under ISO 10993-10.
Application:
Engineering Prototypes

Mechanical Aids

Fixtures and Jigs

Medical Devices
Reach and ROSH Certification: Click here to view
Biocompatible for external skin-safe application under ISO 10993-10 standard, check here to view
Please note
Estimate shipping will be calculated based on the products in the cart.
Payment & Security

Color select
Siraya Tech Blu Tough resin comes in five color options.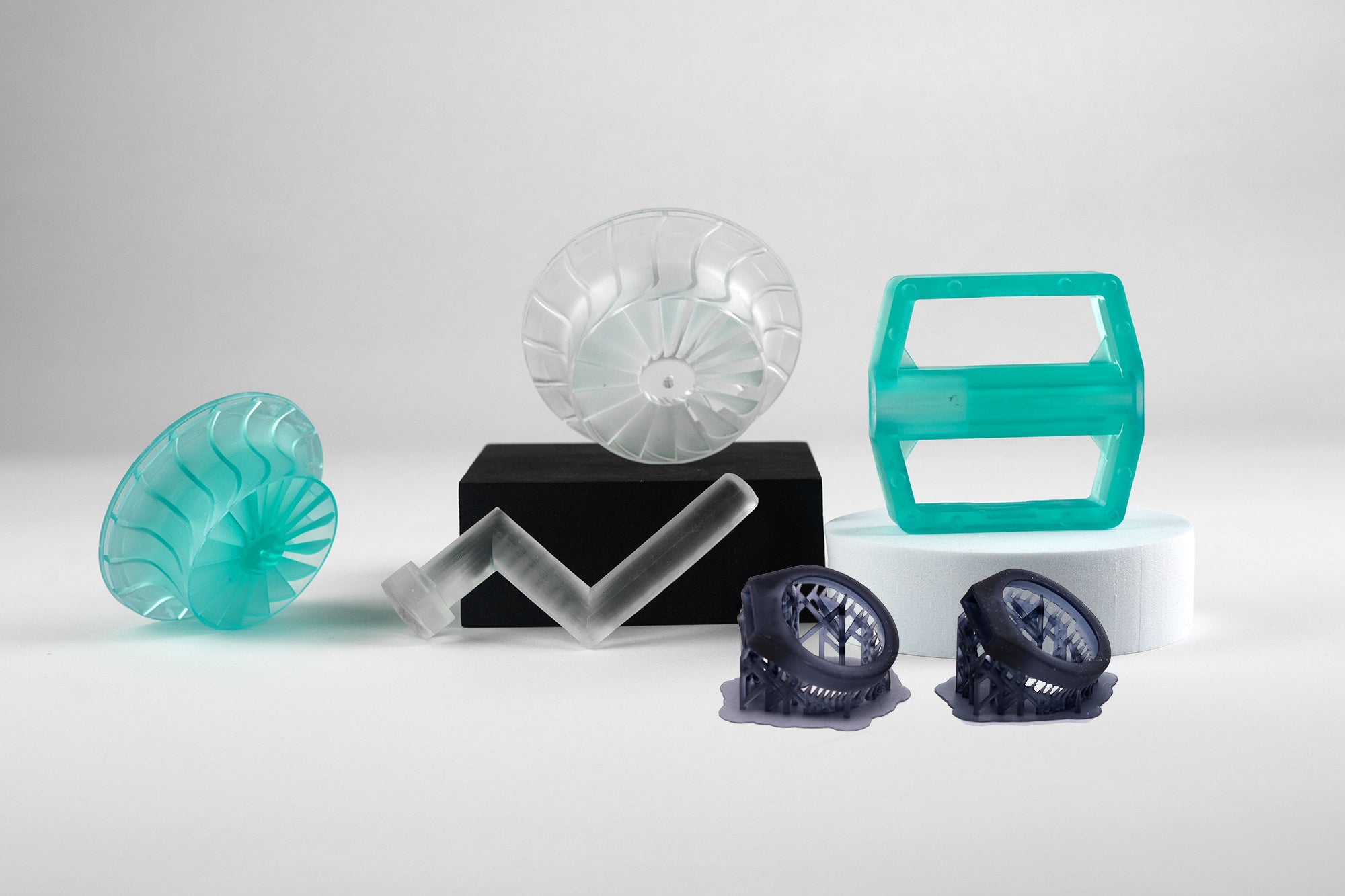 Clear V2/Emerald Blue/Obsidian Black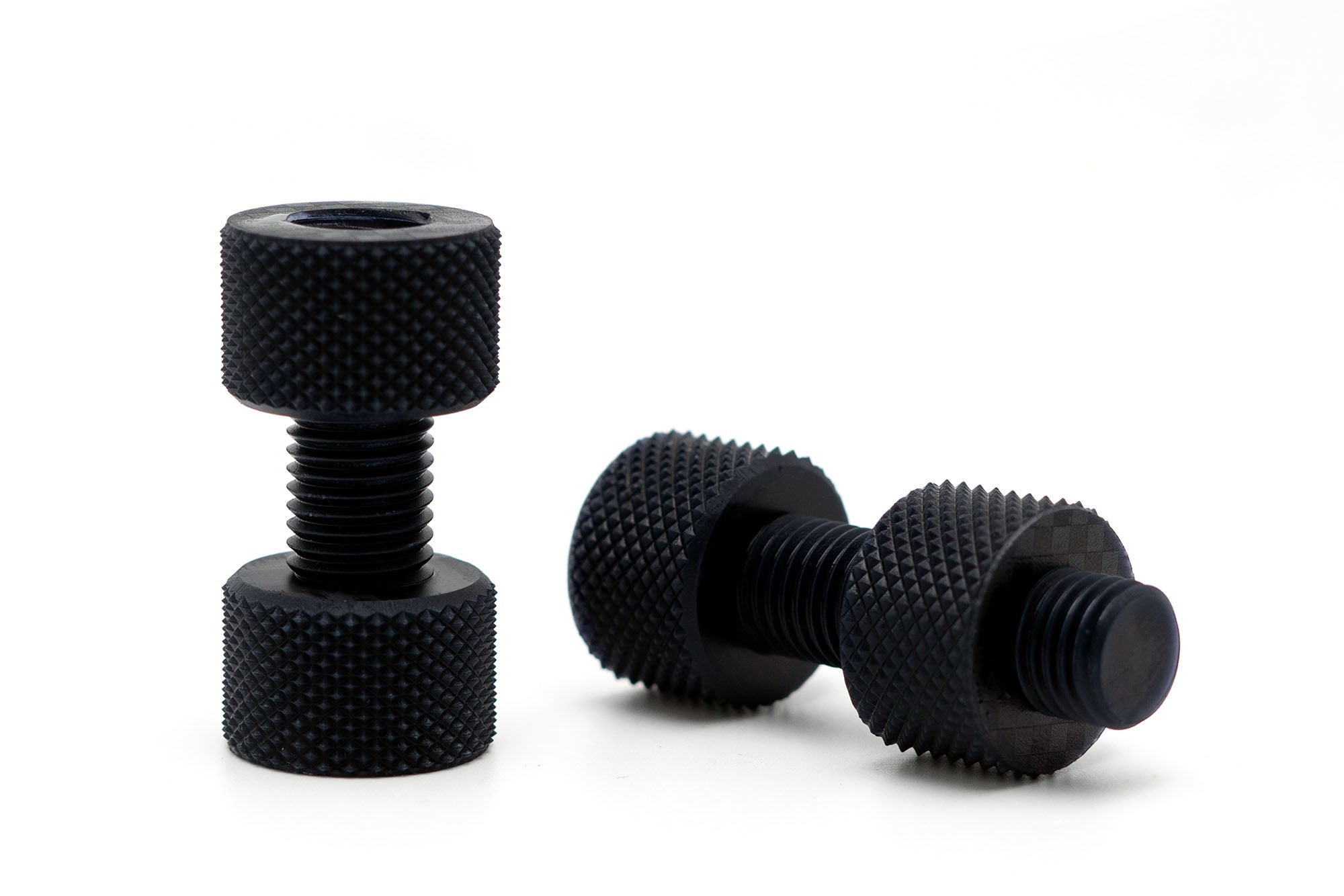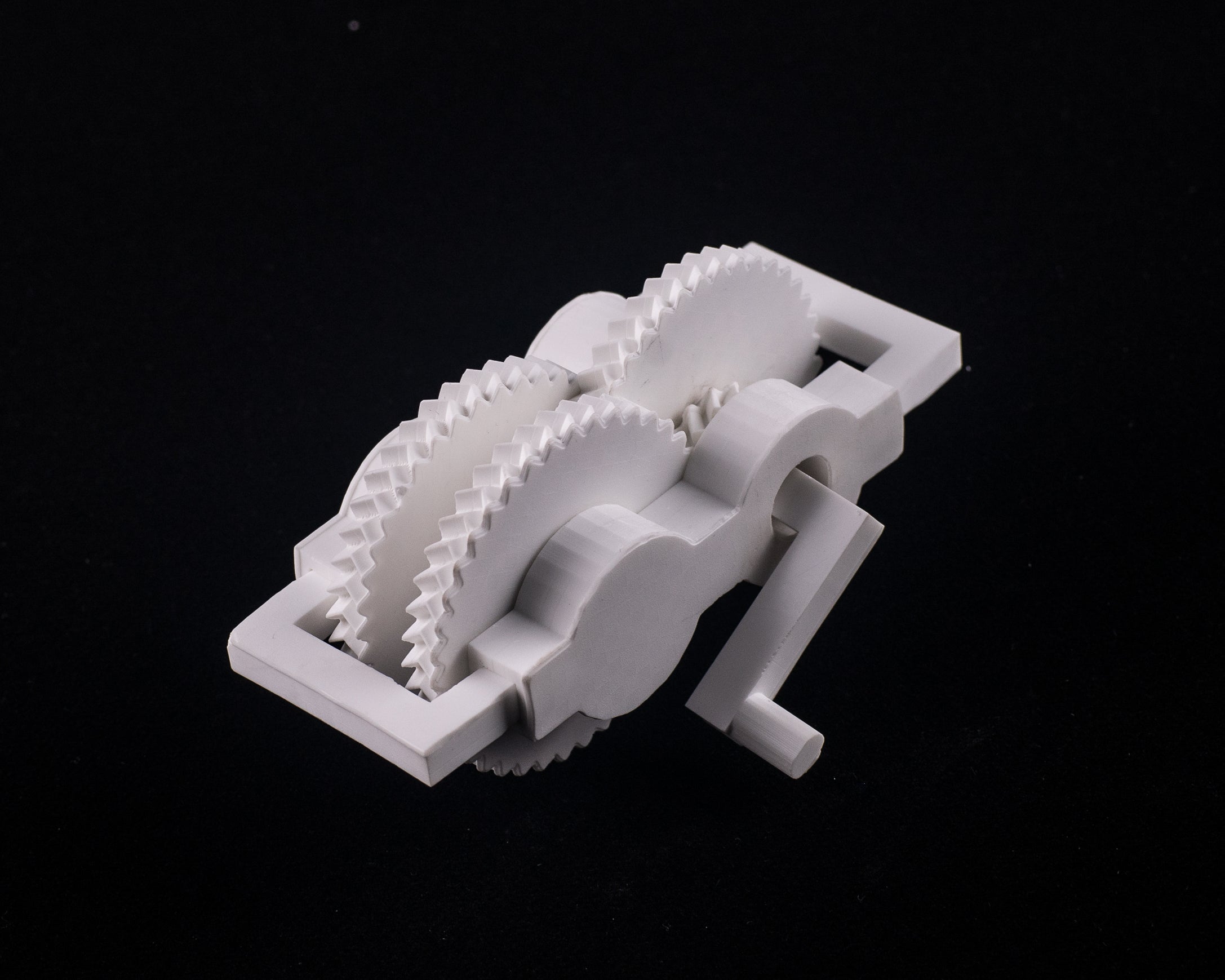 Regular Blu Tough Properties
Shore Hardness 85D
Tensile Stress at Break 50 MPa 
IZOD Impact 45 Notched, J/m
HDT at 0.455 MPa 70℃
Elongation at Break 32%
Young's Modulus 1800 MPa
Blu Nylon Properties
Shore Hardness 80D
Tensile Stress at Break 60 MPa
IZOD Impact 53 Notched, J/m
HDT at 0.455 MPa 63℃
Elongation at Break(%) 40%
Young's Modulus 2000 MPa
Blu Nylon Mecha Properties
Wear-resistant resin, will not generate powder due to friction, very suitable for gears, joint parts
Shore Hardness 82D
Tensile Stress at Brea 58 MPa
IZOD Impact 50 Notched, J/m
HDT at 0.455 MPa 65℃
Elongation at Break 37%
Young's Modulus 1900 MPa
Blu Easy Grey
What makes Easy Grey Different? -- Engineering resins that are easier to print!
Lower viscosity than typical engineering resins.
Easy printing for novices
Details stand out more
Perfect for both prototyping and engineering applications.
Shore Hardness (D) 75D
Tensile Stress at Break (MPa) 31
IZOD Impact (Notched, J/m) 42
HDT at 0.455 MPa (°C) 62
Elongation at Break (%) 43
Young's Modulus (MPa) 1000
Order Now
Siraya Tech Blu with High Toughness and Resolution
Introducing Blu by Siraya Tech, an easy-to-use tough resin that performs under stress. It balances between strength and hardness and is ideal for making functional parts that are strong yet with some flexibility.
Unlike many resins on the market that are too brittle to handle even the slightest drop, Blu has excellent mechanical properties that can withstand forces without breaking easily.
High Toughness
Excellent resolution
Strong and Precise High Resolution
Precise Prints and No smelly
Balances between strength and hardness
Balance between sturdiness and flexibility
Blu Tough resin key features
High Toughness
Balances between strength and hardness can withstand bending, flexing, and compression. Its high toughness can fully ensure that the prints are not easily broken during repeated bending and stretching.
Precise Prints
Blu Emerald Blue has the almost same formulation as Blu and has high precision and good flow and can provide a smooth surface and clear print details.
Easy follow-up cleaning
It has excellent resolution, primes well, and is used by model makers to create sculptures as art pieces. And it does not smell so it wouldn't stink up your workplace.
Bend Will Not Break
Siraya Tech Blu tough resin with high tensile strength and excellent impact strength and the prints will not be easily torn during use.
Widely Used Blu Engineering Resin
Blu tough resin is not only suitable for some small functional parts that needed good strength without being brittle, like tools, screws, brackets, bases, etc, but also can print pretty 3d models. And is compatible with most LCP and DLP 3D printers and is 8K/12k compatible.
Before and After Sun
How to make your Blu print blue?
--A little sunshine (30 minutes) is all your need.

The model is a beautiful cyan blue before the sun, and it will turn blue after the sun.
Blu Nylon Mecha - Wear-resistant and tough resin
Are you looking for an exceptionally strong and non-wearing resin to enhance your 3d printing engineering projects?

Then please firmly believe that Blu Nylon Mecha is your best choice.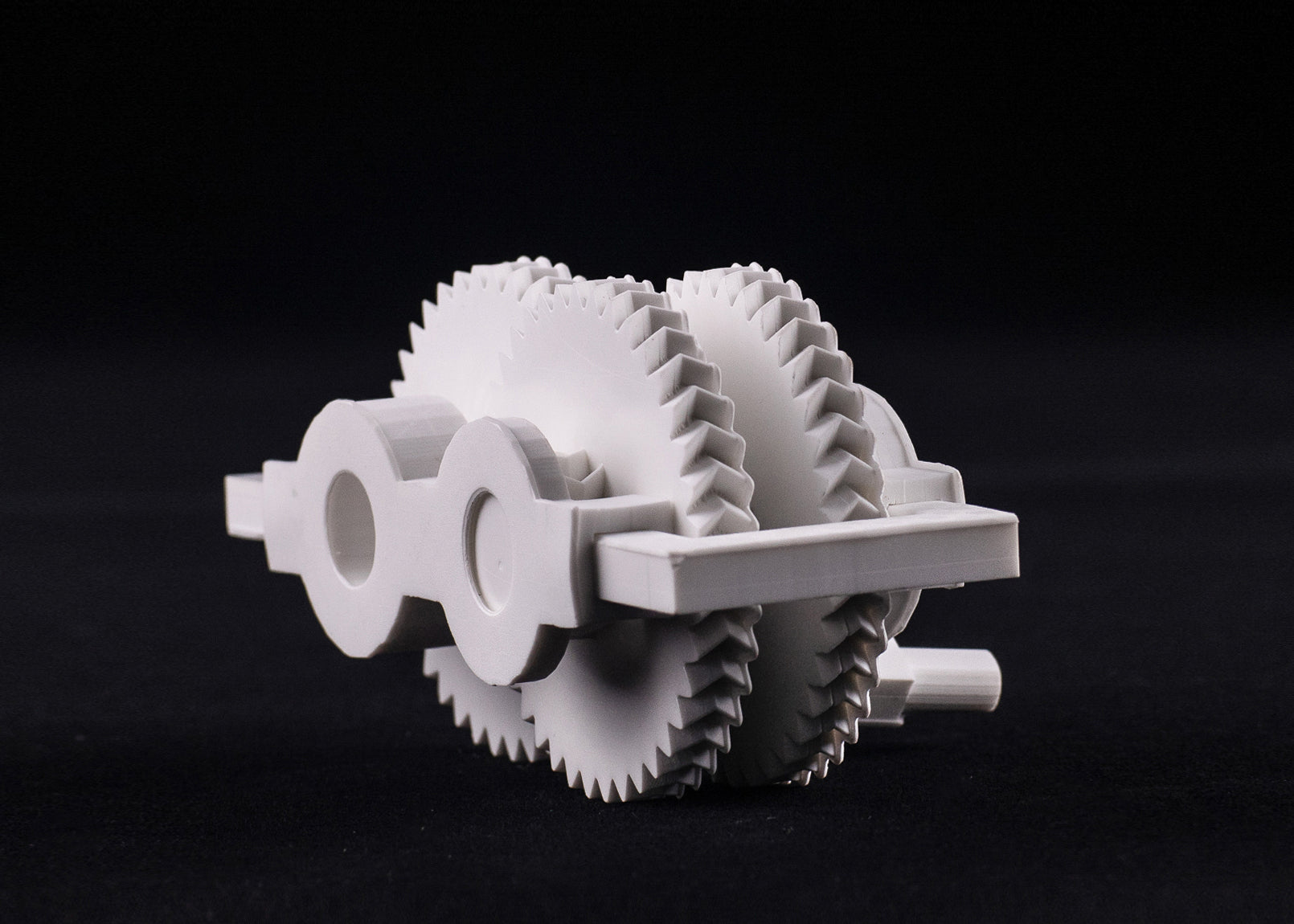 Blu Nylon Mecha- Tough and wear-resistant resin
Blu Nylon Mecha 3d print resin combines the toughness of Blu Nylon with the surface scratch resistance of Fast Mecha.

It is a tough and wear-resistant resin, and it is a versatile material that can be used with different types of 3D printers. It is specially designed for MSLA/LCD printers yet, it can also be printed on some of the 405nm SLA and DLP printers if you have access to exposure control.
Characteristics and Certification
Blu Nylon is an opaque matte white tough engineering resin that has excellent mechanical properties. It has higher impact and wear resistance than regular Blu. High hardness and robustness make it suitable for various parts and tool making.
It is also bio-compatible as certified under ISO 10993-10.
Printing
Due to its low surface friction, the Mecha-type resin requires a longer exposure time to stick to the build plate compared to the non-Mecha version.
Depending on the material of the build plate, it may be necessary to increase the bottom exposure time by 50-100% when using Nylon Mecha resin.
We recommend using our profile as a reference point and running a test print before beginning a full print to ensure optimal results.
Application
Gear and joint parts
Engineering Prototypes
Mechanical Aids
Fixtures and Jigs
Medical Devices
Load-bearing parts
Blu Test Video from Zack Freedman
Stefan at CNC Kitchen's tests on Blu
Blu Emerald Blue Test from Integza
Blu Nylon Mecha Display