*Price are in USD
Resist Yellowing - Siraya Tech Craft Ultra Clear is designed for projects that require high clarity, non-yellowing prints. It has a very strong resistance to yellow while still easy enough to print and process. It is still important not to over cure in the post-curing to avoid yellow and for clarity, it is important to apply a clear coating. Contact for processing tips.
Transparency - Prints made with Craft Clear can have pleasing aesthetic clarity when the model is cleaned, cured, and coated according to user instructions on the support page. The use of coating is needed to retorn the transparency of the model as it is with any clear resin. For Transparency and Resist Yellowing, please read the user guide on 'Product guides and documents ' on the details page for detailed post-processing instructions to make your printing easier and more perfect.
Easy to Print - This Siraya Tech Craft 3D printing resin can print fast and has a high resolution, is easy to print, reducing volume shrinkage during the photocuring process. And the resin pigments also settle slower than others, specially designed for Monochrome LCD printers.
Low Odor - Siraya Tech Craft High Clear resin produces little order in the 3D printing process and is not unpleasant. And our Craft 3D printing resin can make the surface of each model printed smoothly and the texture clear.
Smooth Surface Finish - Siraya Tech Craft High Clear 3D printer resin is high transparency, and the printed model has a high resolution and smooth surface. This makes your models look great while reducing the time needed in postprocessing.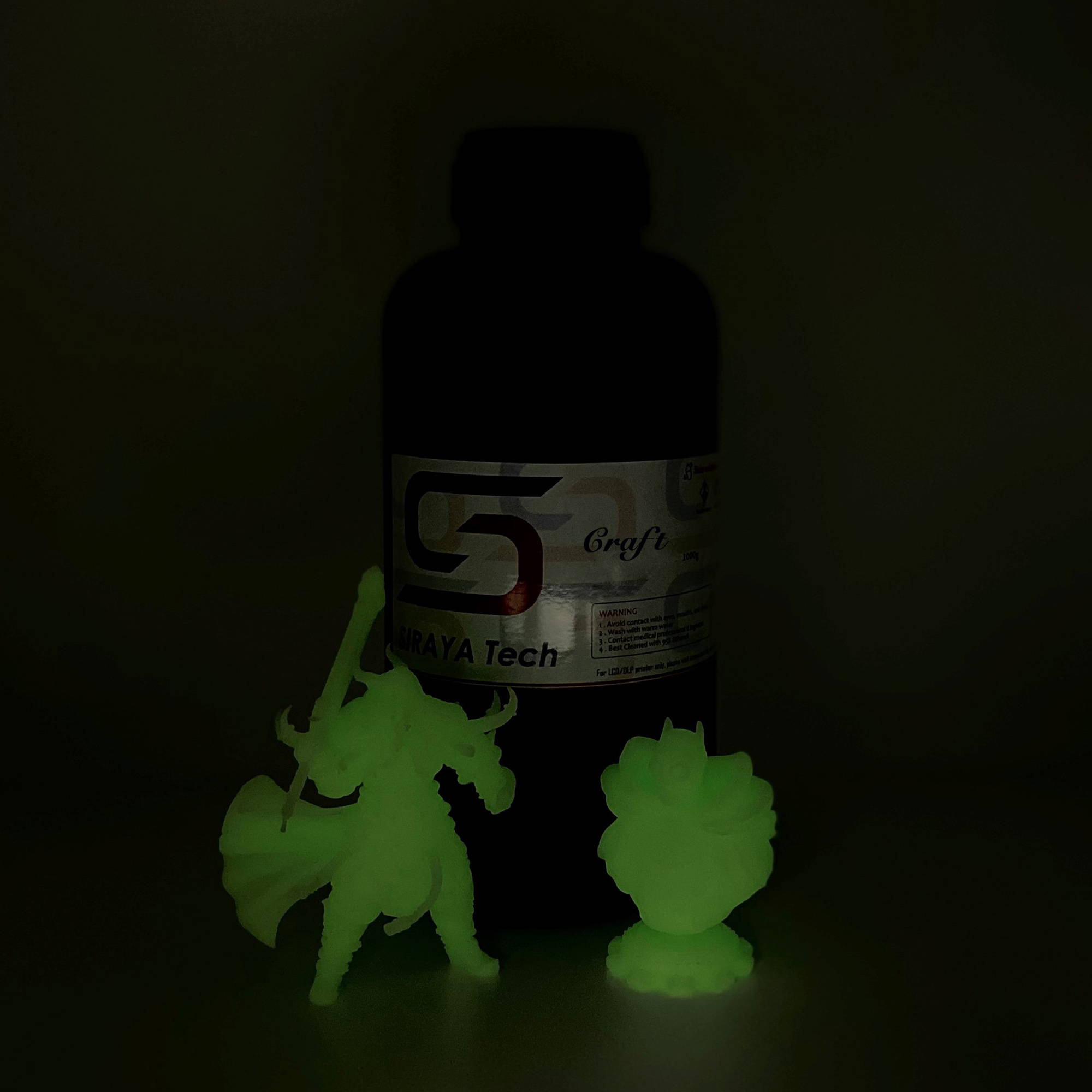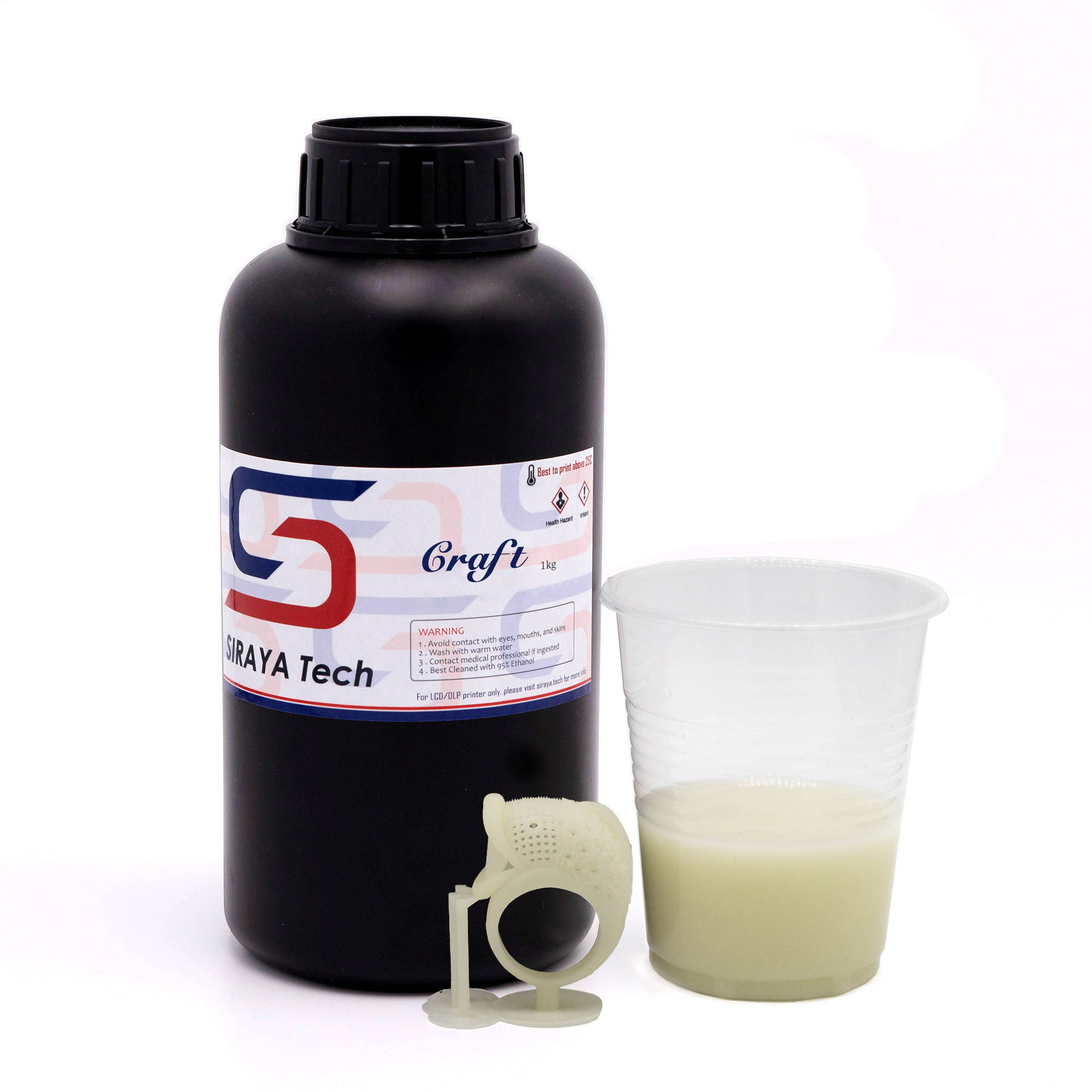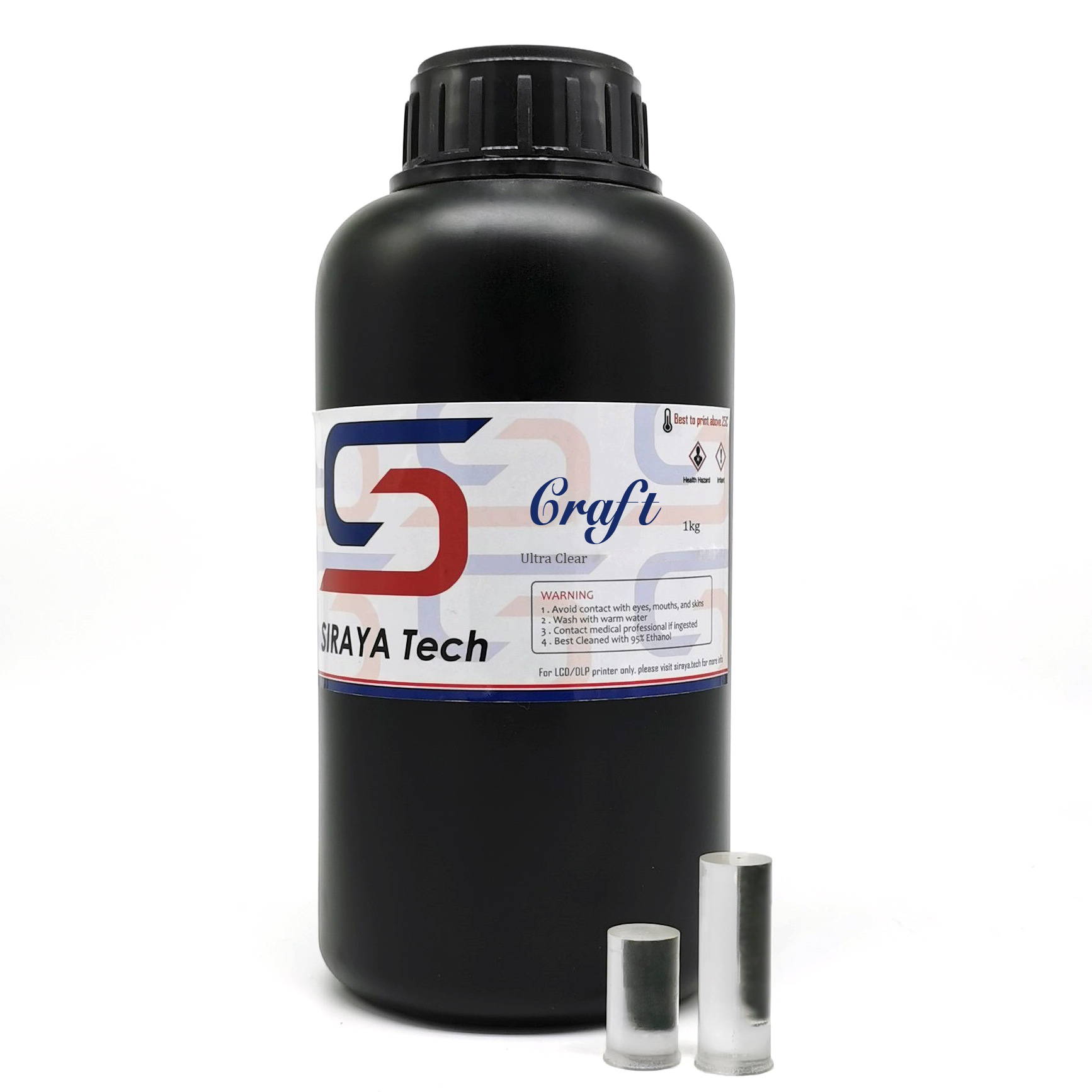 Note: Please select the location before adding to the shopping cart, please refresh the page before checkout.