Description
Sculpt HDT Resin
Key Features:
High resolution and low shrinkage for detailed and accurate prints
High tolerance and precision for functional parts and prototypes
High-temperature resistance of 180C
Strong chemical resistance
For Sculpt Ultra White
High-temperature resistance of 250C
Very strong chemical resistance due to ceramic composite
Very low water absorption rate
Application:
Low-run injection molds
Vacuum forming
Dental Application
Artistic sculptures
Designed for vulcanized rubber process
Please note
Estimate shipping will be calculated based on the products in the cart.
Sculpt Clear and Grey properties
Shore Hardness 90D
Tensile Stress at Break 35 MPa
IZOD Impact ---- Notched, J/m
HDT at 0.455 MPa 180℃
Elongation at Break 5%
Young's Modulus 3500MPa
Sculpt Ultra White properties
Shore Hardness 99D
Tensile Stress at Break 31 MPa 
IZOD Impact ---- Notched, J/m
HDT at 0.455 MPa 250℃
Elongation at Break 1%
Young's Modulus 8000MPa
Siraya Tech Sculpt Clear and Grey
Siraya Tech Sculpt 3D Printer Resin High Temperature Resolution Resistance Resin for DLP/LCD Printers Like Moonray 3D Printing Rapid Resin for Engineering and Industrial
Feature
✔Easy to Clean and sand
✔Optimized for LCD/DLP printing, works on Moonray Printer.
✔Great for printing tabletop minis, digital sculptures or application that requires high-temperature resistance
✔8K Compatible
Feature
✔Smooth Surface Finishes
✔High Resolution
✔High-Temperature Resistance. HDT around 160C, great for vulcanized rubber molding
✔Easy to See Thru Clear Translucent. It is not colorless with a light yellow color.
Core Specifications
Siraya Tech has launched 2 different colors for Sculpt High Temperature UV Resin with HDT of 160°C: Clear and Gray. This resin is particularly known for its high-temperature variant, which is significantly higher than many standard thermoplastics that do not contain composite fibers.
(Sculpt Clear: Without adding any pigment, the original ingredients make the resin show a transparent yellow color)
Versatility in Applications
Sculpt High Temp UV Resin is a game-changer for many applications. It's perfect for crafting molds, producing mold originals using the vulcanized rubber method, and vacuum forming.
Whether you're looking to print tabletop miniatures, digital sculptures, or any other design necessitating high-temperature resistance, this resin is the go-to choice.
Enhanced Print Quality and Adaptability
Apart from its stand-alone qualities, Sculpt can blend seamlessly with other resins, enhancing hardness, resolution, and HDT of the mix.
The high polymer percentage recommends a printing temperature of at least 25°C.
It's optimized for both LCD/DLP printing and is compatible with the Moonray Printer. The resulting prints are known for their smooth finishes, high resolution, and exquisite metal gray. Plus, post-processing is a breeze given its ease to clean and sand.
Additional Features
The great color and exceptionally smooth surface significantly reduce post-processing time.
Its low shrinkage during the curing process ensures a precise, smooth, high-resolution finish, making it disposable for several traditional production endeavors.
When used as an additive, it imparts higher temperature resistance and resolution to other resins.
Its compatibility with high-powered DLP printers like Moonray and other LCD resin printers adds to its wide application range.
Performance Under Heat
Even when exposed to its maximum HDT, the Sculpt resin doesn't lose its structural integrity or soften excessively. This characteristic makes it a favored choice for applications that require stability at elevated temperatures, pivotal for various conventional manufacturing processes.
Sculpt High Temp resin - Ultra White
Sculpt Ultra increases high resistance to 220C, increasing hardness and chemical resistance. It represents the next generation of engineering High Temp resin.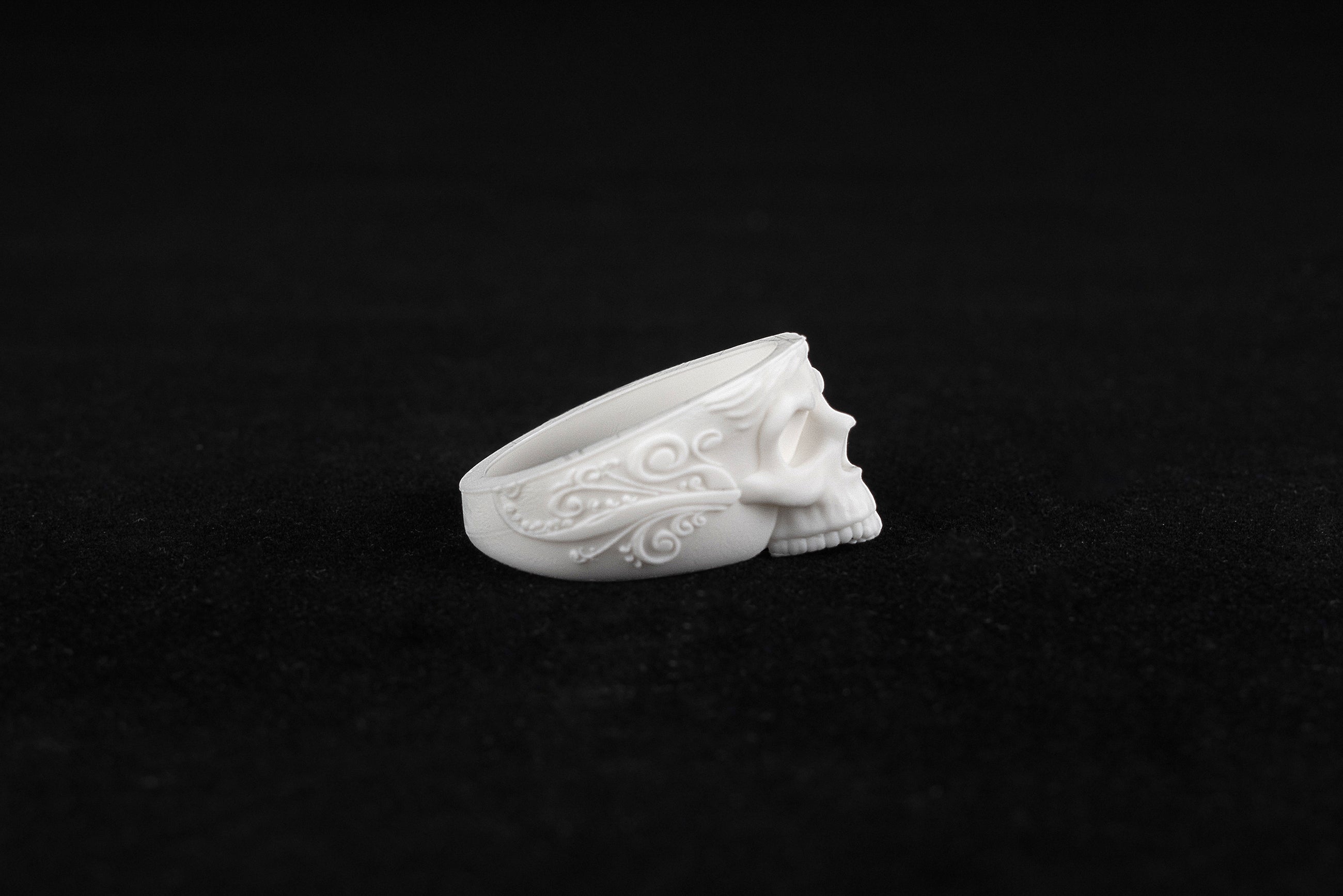 Sculpt High-Temperature Ultra White Resin
Are you looking for an engineering resin that has high-temperature resistance for your project?
Then Sculpt is the perfect resin line for you.
Our Siraya Tech Sculpt Ultra White 3d print resin takes the resistance up even further to 220C with our all-new composite formulation.
This Ultra White 3D resin Ideal for jewelry casting, GK kit, and molding applications that require hi-temp resistance.
Versatility and Wide Applications
As an additive, it can significantly improve the temperature resistance and precision of mixed resins.
The ultra-high HDT of 220 degrees Celsius allows Ultra White to be easily applied to vulcanized rubber molding, mold creation, and vacuum forming.
Opaque white resin with a smoother surface for advanced desktop-grade model engraving and printing.
Compatible with high-performance DLP printers such as Moonray and a wide range of LCD resin printers, the adaptability is outstanding.
Exceptional Resolution and Finish
Achieving a perfect finish has never been easier. Siraya Tech Sculpt Ultra 3D printer resin is recognized for its impeccable smooth surface and distinct opaque Matte White finish.
This quality ensures your models and prints not only look stunning but also redu ce post-processing time, offering a seamless experience from printing to final presentation.
Unparalleled High Temperature Resistance
When it comes to performance under heat, the Sculpt Ultra 3D resin sets an impressive standard. It can resist temperatures as high as 220°C. Even at its HDT, the resin retains its structure, hardly softening without compromising its integrity.
This trait makes It is invaluable for traditional processes that need high-temperature resilience while maintaining the precision of prototype parts, especially in applications like vulcanized rubber molding, vacuum forming, high temperature injection molding, etc.
Check Video From GulfStream Outdoors
High Temp Resin For Function 3d Printing (Sculpt Ultra) by ModBot
STL to 3D Print to Injection Molding with Sculpt Clear by Buster Beagle 3D