*Select your shipping country first to see available options. Limit 12kg per order.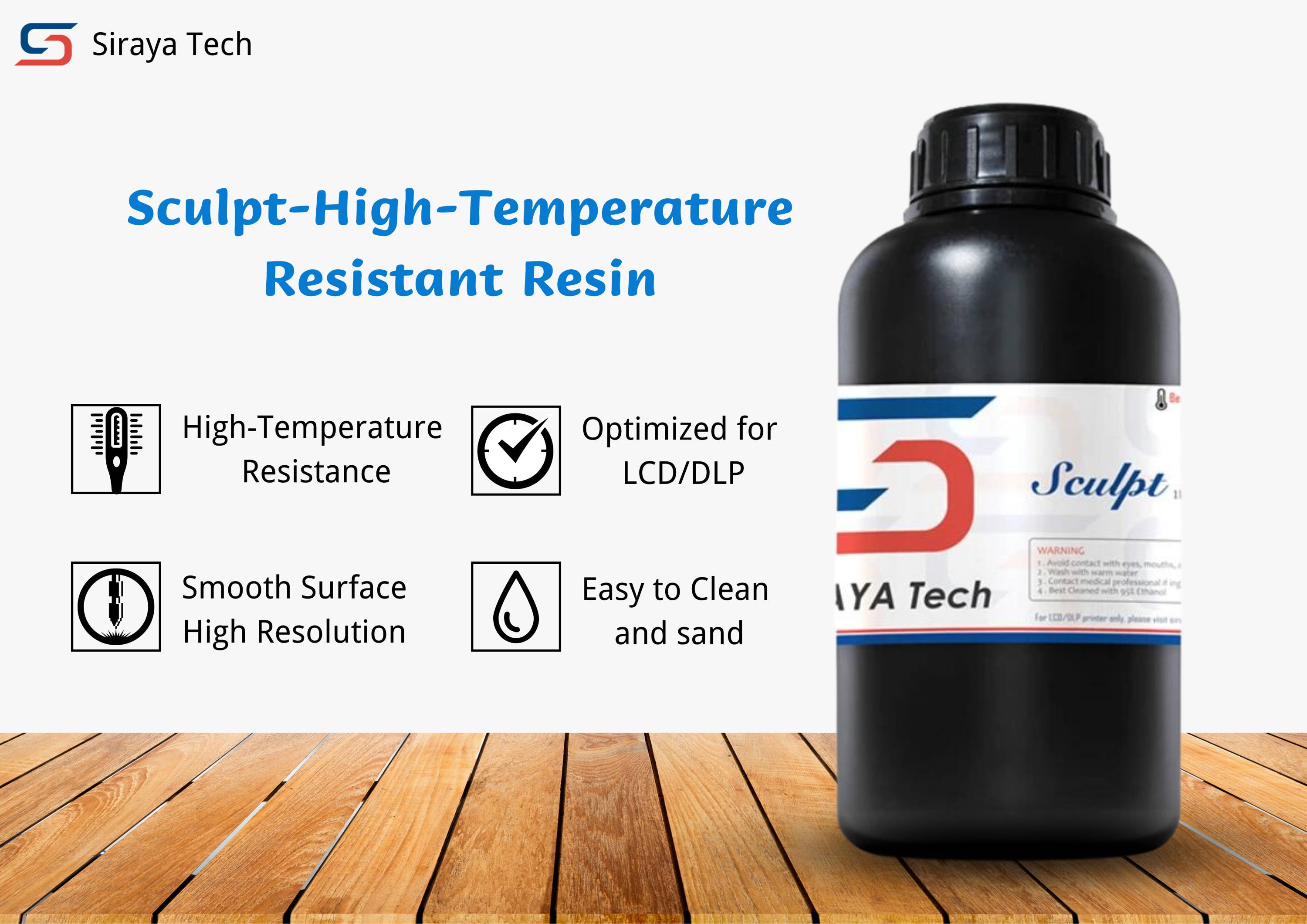 Due to the high percentage of polymer, it is recommended to print Sculpt at a temperature of 25C or above.
*Prices are in USD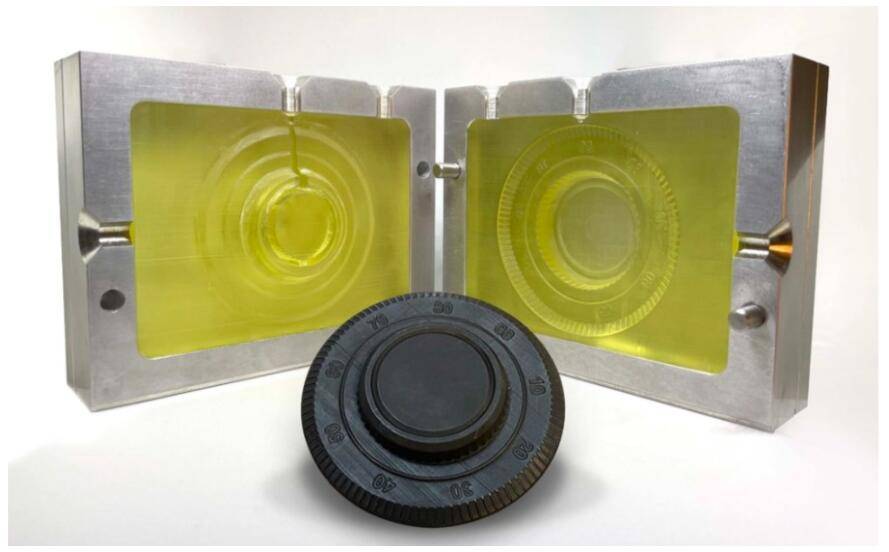 ✔Easy to Clean and sand
✔Optimized for LCD/DLP printing, works on Moonray Printer.
✔Great for printing tabletop minis, digital sculptures or application that requires high-temperature resistance
✔8K Compatible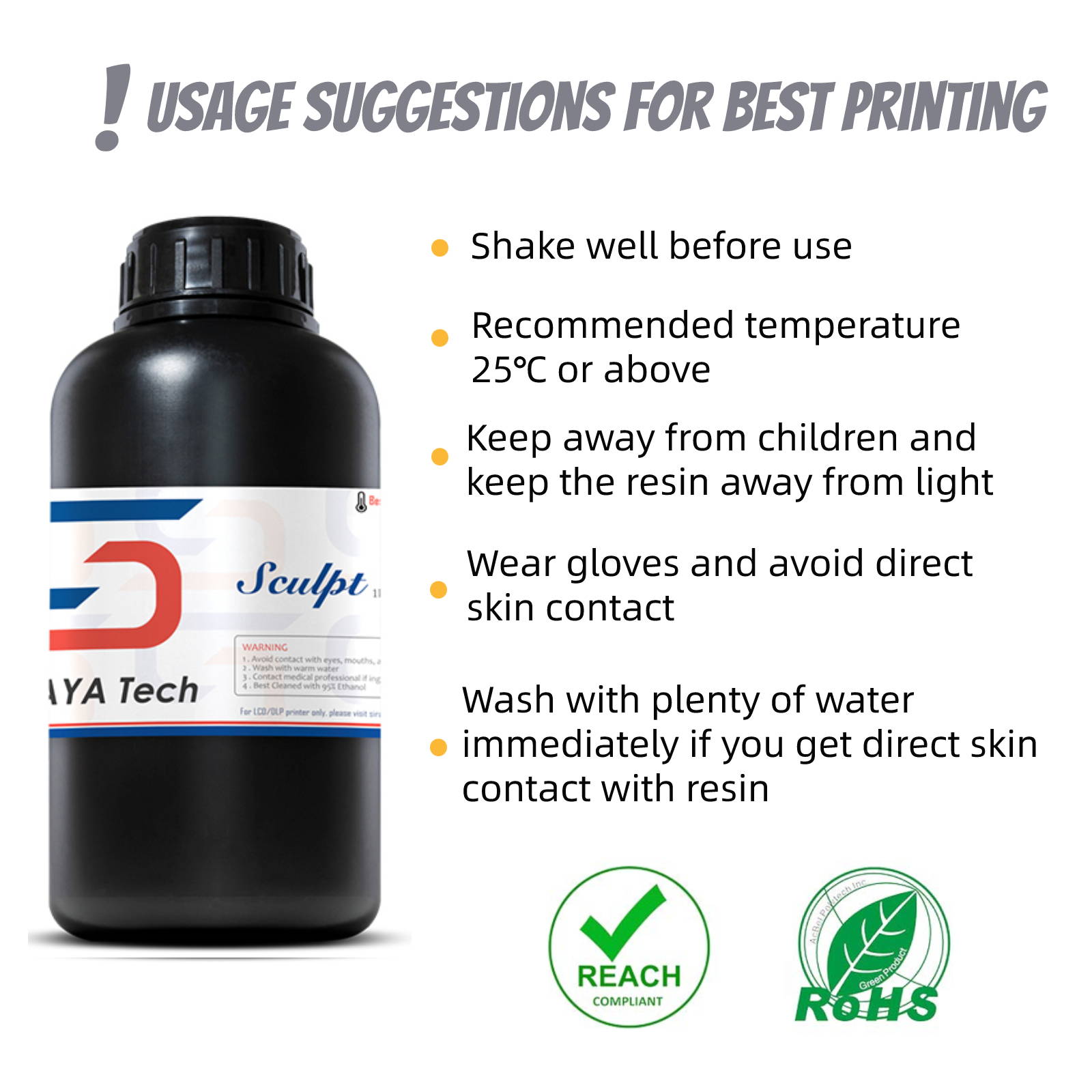 Feature:
✔Smooth Surface Finishes
✔High Resolution
✔High-Temperature Resistance. HDT around 160C, great for vulcanized rubber molding
✔Easy to See Thru Clear Translucent. It is not colorless with a light yellow color.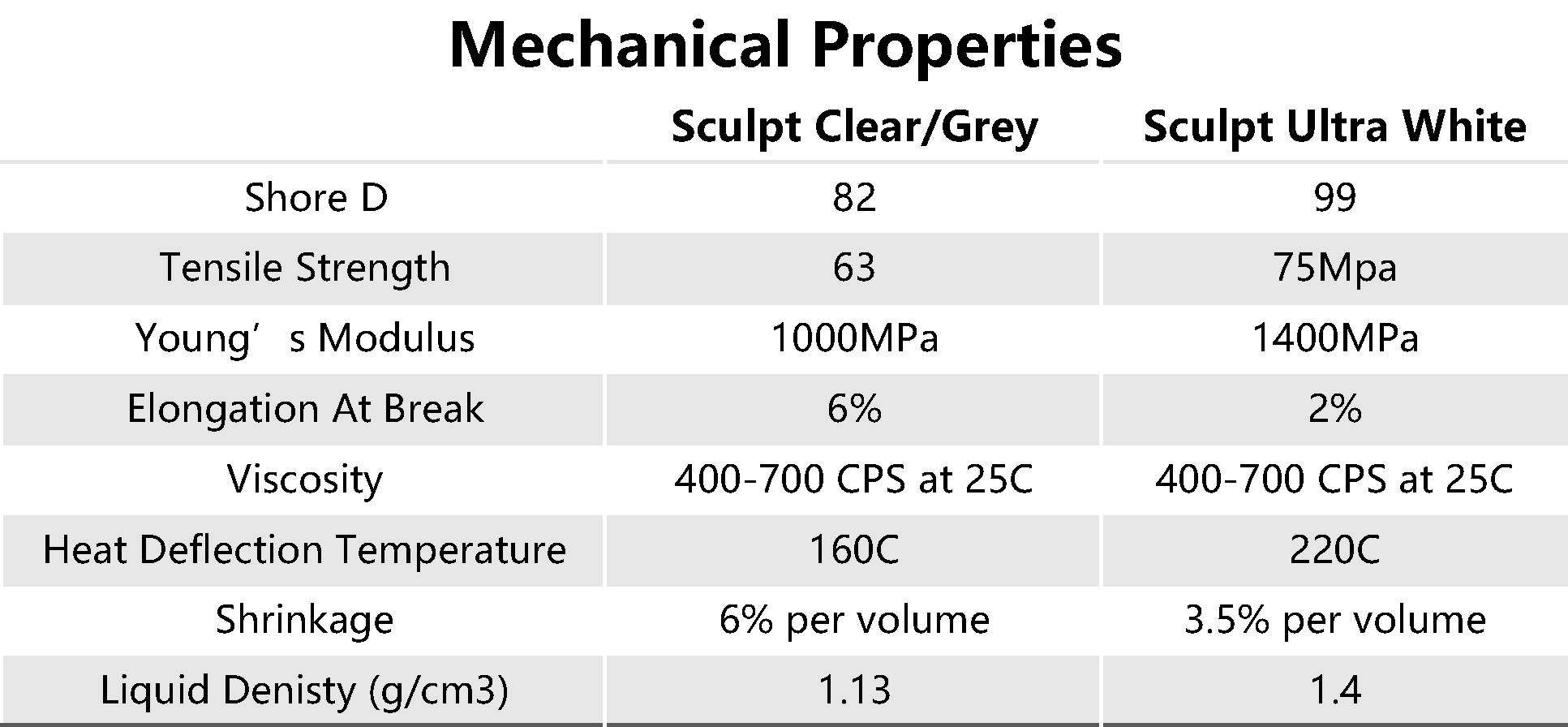 Note: Please select the location before adding to the shopping cart, please refresh the page before checkout.